Sandor Nagy 's Swallowtail

Sandor Nagy
Address: Toronto ON Cananda
email: sandor@vwot.org

1975 Rabbit Basic model
VIN: 1753317483
VWVortex User ID: CrazyHungarian
"I am the 4th owner, car has documented 76K original miles.
Repainted once, before I got it in original L11C Bright Yellow
Car was factory with lava cloth interior, automatic, front disc brakes,
rear defrost (Canadian Car), exterior hood release, no arm rest on door
panels.
When I bought it, the car was missing the original front seats but had white(?)
cabby seats in it (rear intact), floor mats, wheels, and of course
original engine and tranny were all gone.
Previous owner converted it to 5spd and 2.0L 16V Montronic, but left all
else original (including tiny rad, brakes, suspension).
Car now has FK coilovers, 16V Scirocco brakes (with jetta big rear drums),
Rabbit GTI sway bars, poly bushes, K bar, racing seat, mk1 jetta full
black carpet, plastic euro bumpers, small duckbill, 75 Scirocco sport
steering wheel and of course the Zender Turbos it's recognized by."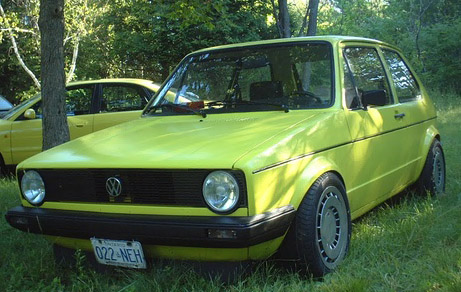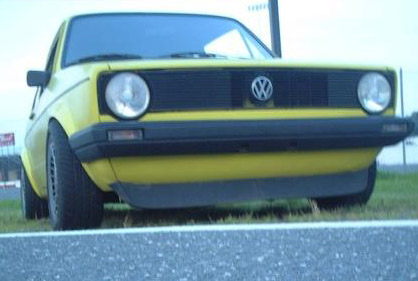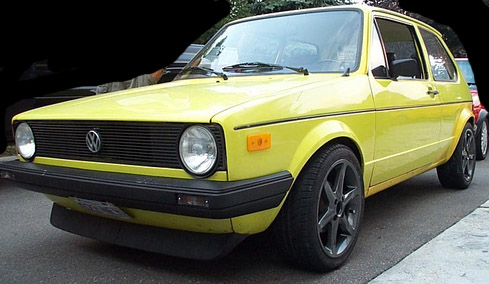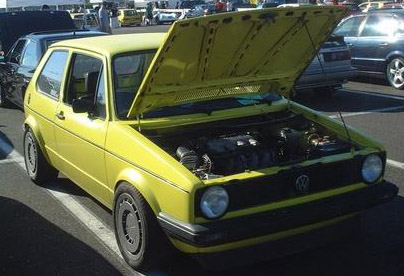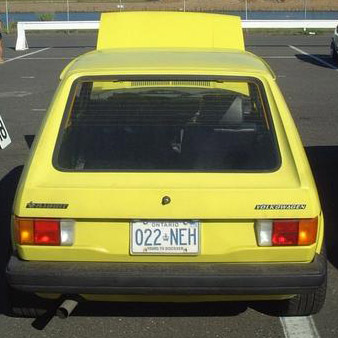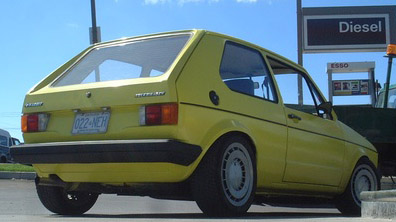 I also couldn't resist including these from Sandor's wedding.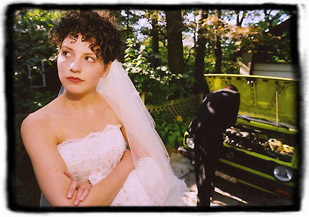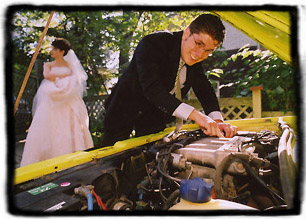 Also check out:
http://www.vwot.org for more pictures of Sandor's car...