Troy Wiltbank 's Swallowtail
Here are some pics of my 75. This was formally TURBOCADDY's car.
Troy Wiltbank
Tacoma, WA. USA
vwvortex: twwitdavw
1975 Rabbit
VIN: 1753350123
Color: L 20 A (Chrome Yellow)
I don't have much history on this car, but the last person who owned it
purchased it at auction for $35!! And it was perfectly straight with a none
running single carbed 1.6 liter. The owner (Jake McGuire) made sweveral
modes most listed below. After the car was involved in a freak shopping
cart accident, and a float broak on the uber rare 40mm sidedraft Solex's
Jake was disappointed and sold the car to me. Here are some of the mods on
the car.
All US spec parking lights and antenna are shaved.
H & R sport springs
Bilstein shocks
10.1 front brakes
Steel braded brake lines
1.8 liter (currently in the car)
Solex 40mm ADDHE side draft Carbs
Dellorto 40mm DHLA side draft Carbs
Bellevue Mortorsports header
2.5" exhaust (no cat)
Knock sensor installed
H4's of course
Battery relocated to the rear.
I am piecing together a 2.0 ABA bottom end and 1.8 solid lifter head high
compression motor... Yummy!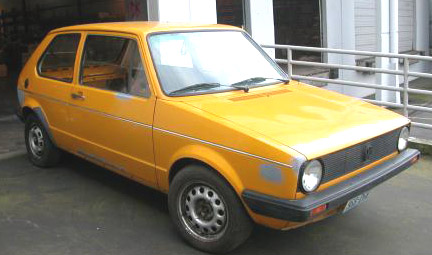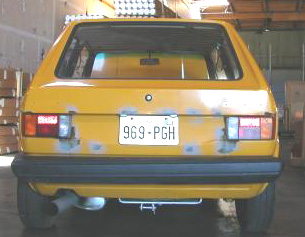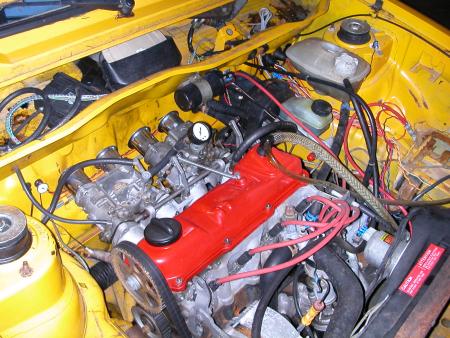 VWVortex ID: twwitdavw