Mark Spicer's Swallowtail
Mark Spicer, The UK
175 330 5840

Just been put on to your site by a uk guy i have just met here. I have a 1975 swallowtail in pheonix red. The car is chassis no 175 3305840 which i recon by your site is an april 75. Reason why i write is for 2 Firstly thanks for having some where i can relate to for info on the web, 2nd my car is RHD , Acording to your site they did not start till 76. The car was special order rhd while my dad was based in germany with our british forces in 75. The car needs a bit of work, but was zeibarted from new which has helped and has just spent 10 years stored which hasnt. No one i have spoke to in the uk seems to have such an early rhd , i just wondered if you had any firmer dates on production. I have enclosed some pictures on the nightmare project i have ahead. Many Thanks for your time and for the site..:
NOTE: Stijn wrote the following after Reading about Mark's car:
I just read Mark Spicer's story on his RHD 75.
For info: I have a RHD dash which is datestamped in the back with I think
3/75...so appearently RHD stuff went into production quite early.
I also took a drive to the UK about a year ago to purchase a load of
swallowtail parts from a guy who had just parted out two. One of them was a
1974, RHD!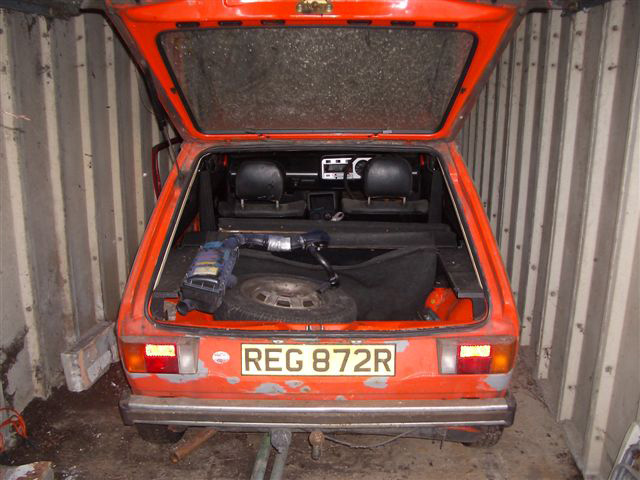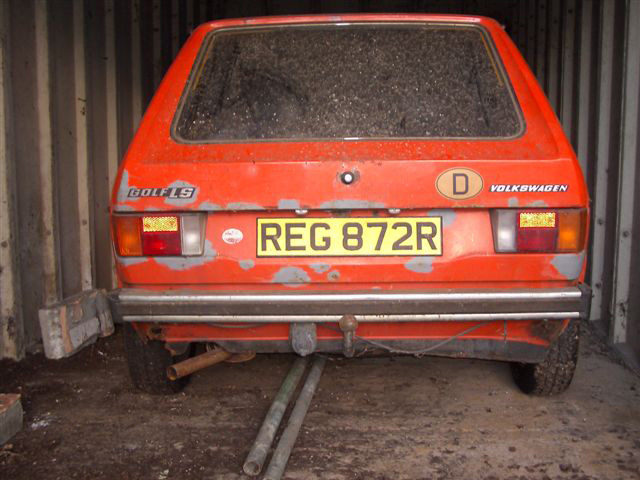 Notice the early style seatbelts!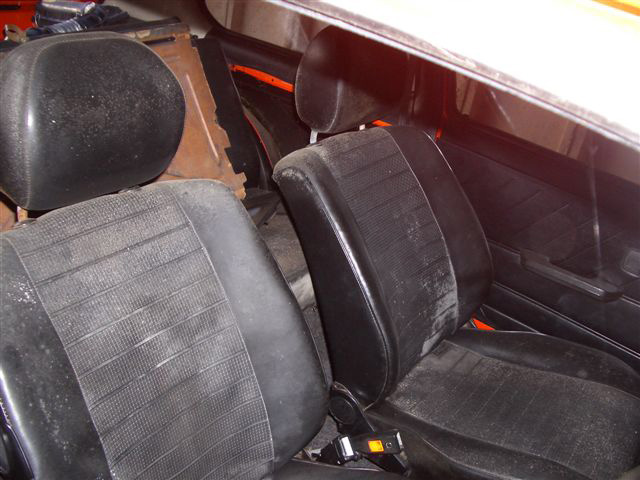 RHD!!!!